An Olympic medal, the dream of every athlete! It doesn't matter what sport the athlete won the medal. If you ask those athletes, it's the moment they all remember as it was yesterday. The moment they took their place on the medal stand and eventually being awarded for their efforts when the winner's flags are raised will forever be one of their most valuable memory.
The link to this special moment created by the medal around their neck is what makes most of those athletes put their medal away in deposit box or another safe place and only take it out on special occasions. It's not the actual value of the gold, silver or bronze medal that drives this special behavior but the previously explained emotional value associated with the medal.
This same thing also happens in other situations of our lives and doesn't always have to be an Olympic medal. In our context it could really be any medal that demanded a big commitment and lots of hard work.
Only a few days ago, I was remembered of one of my special medals. In this case it wasn't because of the hard work to win one as I own a couple of them today. This medal is special to me because I was the one who designed it and was symbolically awarded with the first ever gold medal of this meet.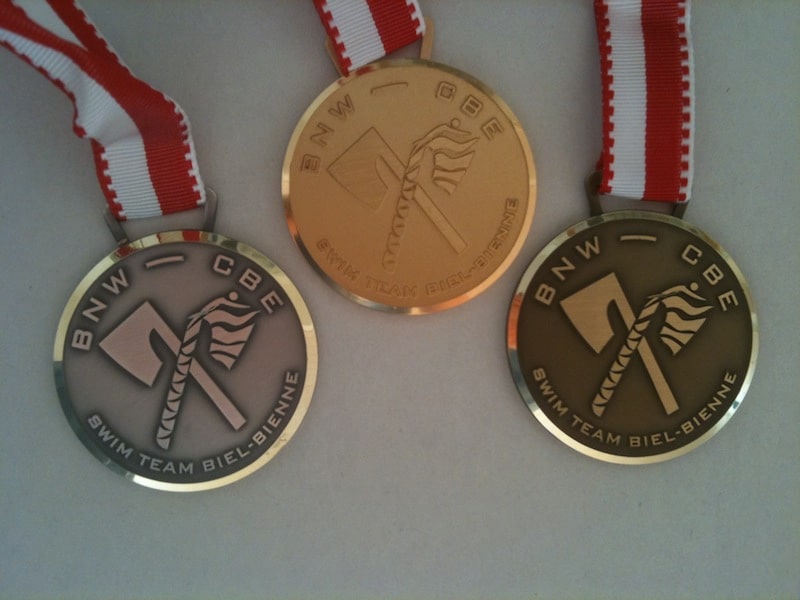 My club team at the time was trying to come up with a "new" meet format for age group swimmers and I as an age grouper was part of the group working on the list of events. This goes back a couple years already and it's clearly not the most beautiful design in the world. But it's a special medal to me because it remembers me of the time I attended art school and because I was able to accomplish everything from the design to have the medals produced and eventually awarded to those young athletes.
Anyhow, I got inspired to this post by a friend who shared with me a story about his special medal. So I wanted to share one of mine with you. Please post a comment and share your special medal memory.