"Last" day in Tenerife … it was a busy one! Not only did we have two pool and one gym session on the program but I also planned to meet up with Cassandra and her family. Today also marked the day where I didn't have to do  an additional set or some additional stroke work at the end of workout after almost two weeks. It almost felt weird finishing up with the team and just doing the regular workout.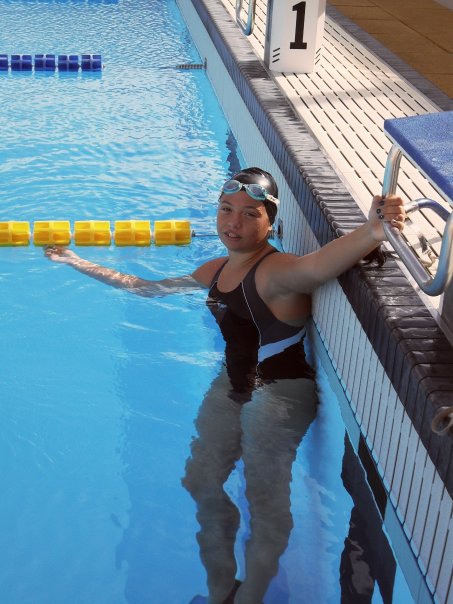 So after finishing up with the morning session I was working with Cassandra on her finswimming. I tried to point out the obvious things and give her some drills to improve. I also tried to give her some general advice on her training as well as some insights on nutrition, warm-up, dryland and on other points they had questions.
I had a lot of fun doing this short "clinic" and hope it will help Cassandra. This is how I got into finswimming and learned my lessons … other athletes that shared their knowledge and help me improve to get to the next level.
Before the gym session, there was just enough time to walk down to the hotel to eat and then walk right back up to the Top Training. We did a speed weights session and then went on to the last workout of the camp.
In the evening after dinner we were all hanging in the hotel lobby had a drink. We also invited the athletes from Wales to join us. It ended up being a pretty entertaining evening and a good ending to our stay.
| | | |
| --- | --- | --- |
| AM | PM | TOTAL |
| 7100 | 6000 | 13100 / 150000 |
You can download the last workout from Day 11 in Tenerife at ProSwimworkouts.