Swiss Short Course National Championships were held from Friday November 28th trough Sunday November 30th at the Piscine Mon Repos in Lausanne.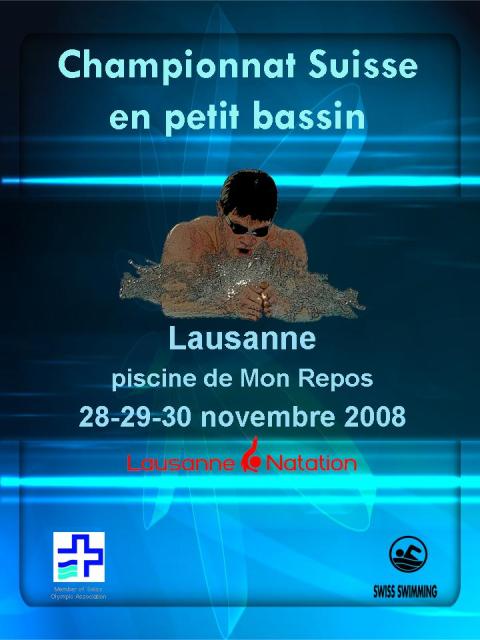 This was my first competition for my new club team Lancy Natation.
I've been training under the watchful eye of Benjamin Paris, my new coach,  for almost 10 weeks before the championships meet. Coming back after a big break from swimming during this summer when I was serving for the Swiss Armed Forces, I was very pleased how training has been going and with my progress over those few weeks.
The excitement of returning to competitive swimming was huge and although I didn't expect miracles to happen, I was hoping for good results. Unfortunately, it didn't quite go as well as I wished but I'm definitely back on the right path to achieve my goals in the future.
I want to congratulate my new team mates and training partners, Damien Curtois and Aurélien Künzi, who both qualified for European Short Course Championships in Rijeka later this month.
Full results of the meet can be accessed through the Lenex Online Viewer or on SwimRankings.net. You can also read an article from my club's website about our performances at the meet (obvisouly the article is in French).