The four athletes from the Philippines I was coaching during my two weeks with the Race Club went to the FGC Open Invitation last weekend (February 20 – 21) held at the city of Plantation Central Park Pool. Checking on their results last night I was happy to see they all did well. Dorothy swept the backstroke races (50, 100 and 200). Her brother Daniel won the 200 backstroke. Denice the youngest of the four got a couple 2nd places and David was just a little of the medals but had solid swims as well. You can get full results of the meet by going to the Sunrise Swimming website.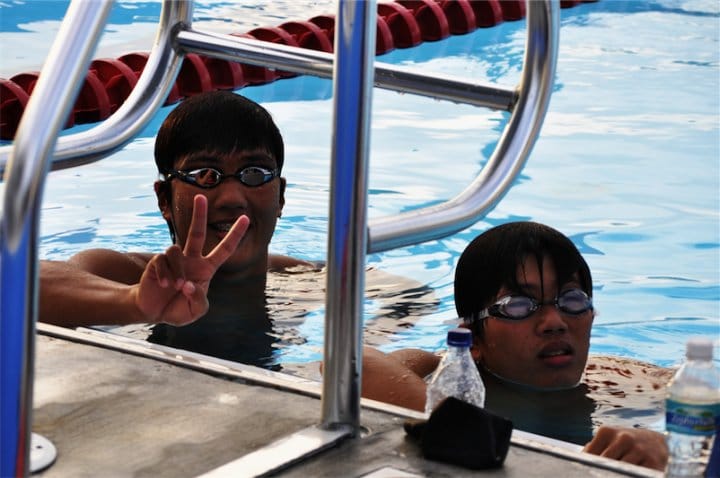 They will be down in the Keys training under the guidance of Gary Sr. and Richard before they'll be heading back home. Dorothy will try to qualify for the first Youth Olympic Games which will be held later this year in Singapore.
I think all of them improved a lot over the last couple weeks they have been training with the Race Club. And I feel very humbled to be part of their journey, even though it was only for a short time. I wish all of them the best of luck and look forward to follow their swimming in the future.