The 42nd edition of the Championnats Internationaux de Genève were held from Friday, January 16th to Sunday, January 18th at the Les Vernets.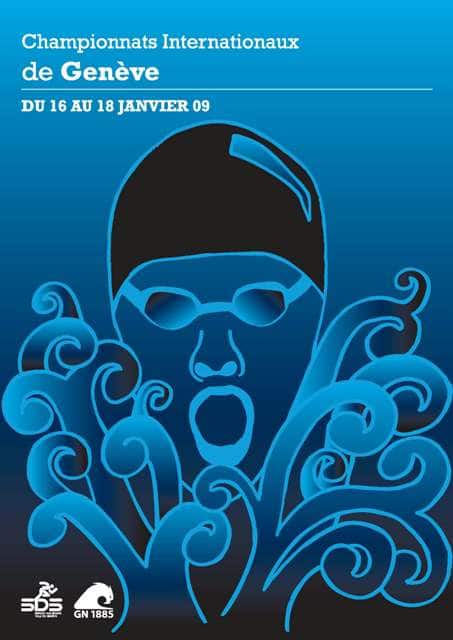 Finishing up with my winter term exams on Friday, I wasn't part of the competition other than for a short workout during the break between Prelims and Finals. I started the competition on Saturday with a 100m fly which turned out to be pretty "devastating". I'm still adapting to most of my new coaches ideas and simply wasn't able to hold the pace for 100m straight. Nevertheless, this swim was very valuable as it showed us that we're heading into the right direction as well as the points we need to improve and continue to work on.
Sunday was the 50's day for me with both the 50m fly and free on the program. I was happy when I felt a bit better during the warm-up in the morning than the days before and decided to experiment and put on an old suit for today's races. Again, my results were not mind blowing but I swam faster than I did last year. After all, I think that those two 50's were pretty reasonable performances for where I'm right now in the season.
Check out Swim Rankings for full results of the meet or head over to the Genève Natation 1885 website for more.