On Saturday Dec 6th and Sunday Dec 7th I participated at the Copa da Natal hosted by the Flippers Team Locarno at the Centro Sportivo di Tenero.
For once we saw a rather crowded pool for a Finswimming meet with a new record participation for the Copa da Natal of 108 athletes from 7 different teams. There were of course the usual suspects from Switzerland but the highlight of the meet was without a doubt the participation of Stefano Figini (World Champion in the 400NP, 800NP and 1500NP) from Italy.
I did have a good meet but unfortunately got disqualified once for going over the 15m mark. My best efforts probably came from the 50m AP where I did get a 4th place finish and from my leg on the 4x100m NP relay where I split a 48.6 to help my team to a 2nd place finish. We also got a 2nd place on the 4c50m NP relay, behind the Nord Padania Team from Italy.
Next time I will return to Tenero, it will be for the 2009 Finswimming World Cup Stop. To finish up, here's a picture of the wonderful Dauphins Genève Team.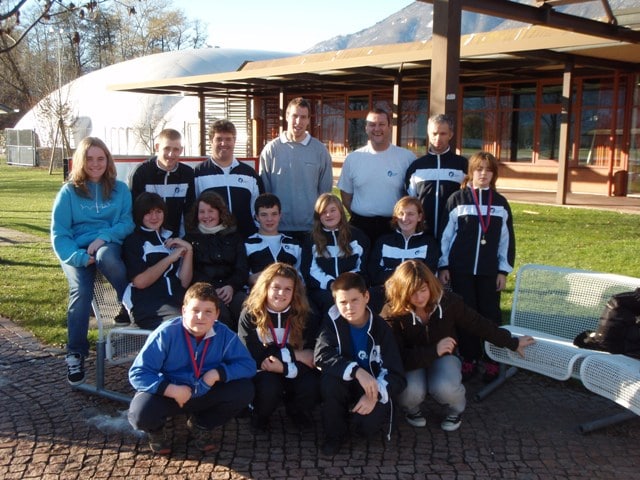 More pictures from the event are available over at the FTL Gallery or on Ralph Hecksch website.
Full results can be downloaded as a pdf-file from this link.